PU Sandwich Panel
Prefabricated House and Container Cabin --- Materials of Prafabricated House ---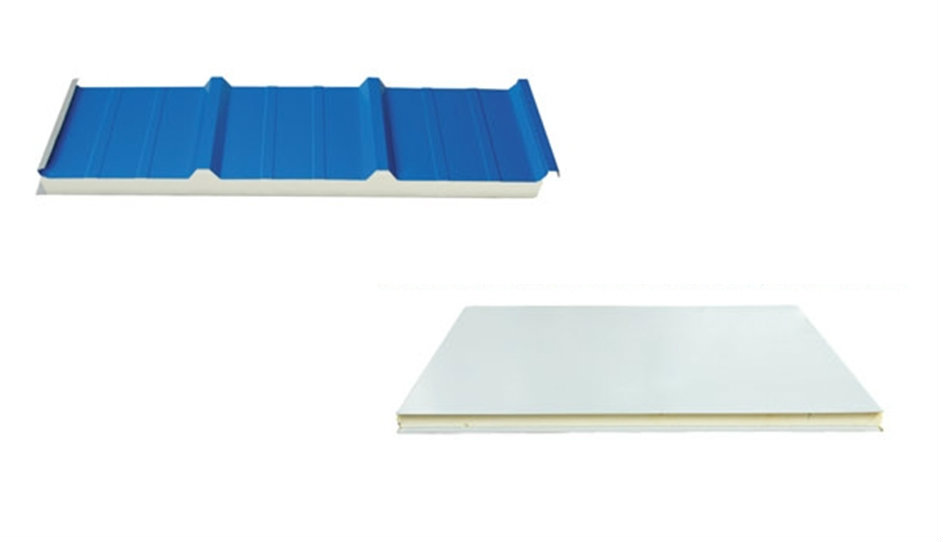 Add Quotation
Structure :
Upper and lower exterior sheets sandwich with the PU foamed. The exterior metal sheet can be color steel sheet,
aluminium
& zinc coated steel sheet,
aluminium
coated steel sheet and embossed color steel sheet, etc. PU sandwich panel is the best heat resisting & maintaining acknowledged in the world at present.
Feature :
Light weight : 10 – 14 kg/m2
Good heat resisting : χ = 0.0175 kcal/
m.h.c
Strong integrate stiffness and excellent strength.
Reasonable and simple connection :
For using the snap connection, the roof panel avoids the hidden trouble of roof
leakage.The
wall panel adopts coupling board connection, it has beautiful appearance and it is economic of spare parts and convenient for construction.
Application range :
Factory & work-shop, ware-house, public stadium and gymnasium, villa, cold storage and other buildings